Another post? So soon?
How is this possible? I've been, for no particular reason, putting off writing about all my adventures here, which leaves me with ton a pictures and stories I want to tell before I forget.
A couple weekends ago there was a holiday in France so we had a three-day weekend. On Monday Michelle and I got on a train headed to Annecy, a town an hour or two away from St. Etienne, nestled in the mountains near the Swiss border.
The ride to Annecy was in and of itself jaw-dropping. We curved around looming mountains, passing by small villages.
When we finally arrived in Annecy, it was bracingly cold as we followed the signs to get to the main attraction-- a huge lake surrounding by mountains.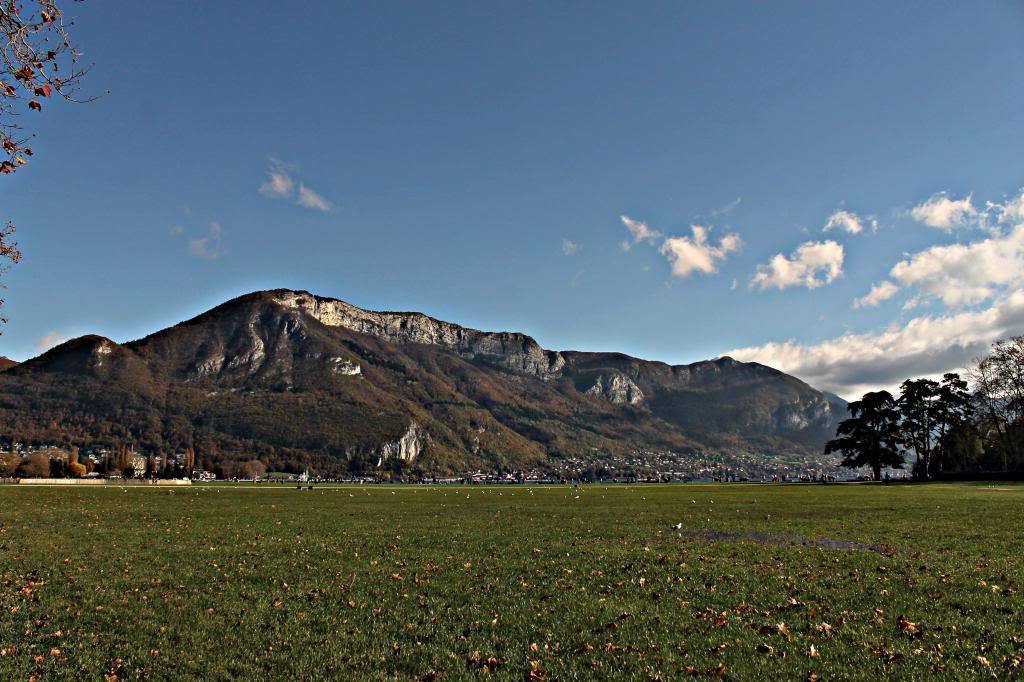 You can't really see the lake in this picture.....but it's there!
It would've been cool to be here in the summer-- the water was crystal clear and a beautiful blue. However, the cooler weather meant a less crowds in this gorgeous area. We wandered around town--
le vieux ville
was gorgeous and almost reminiscent of Venice, with all the stone buildings crowded around a little canal.
Annecy was apparently a huge spot for boating-- there were hundreds of sail boats bobbing in the water. Michelle and I were surprised to see just how many people were eating lunch in their boats which were anchored near the shore.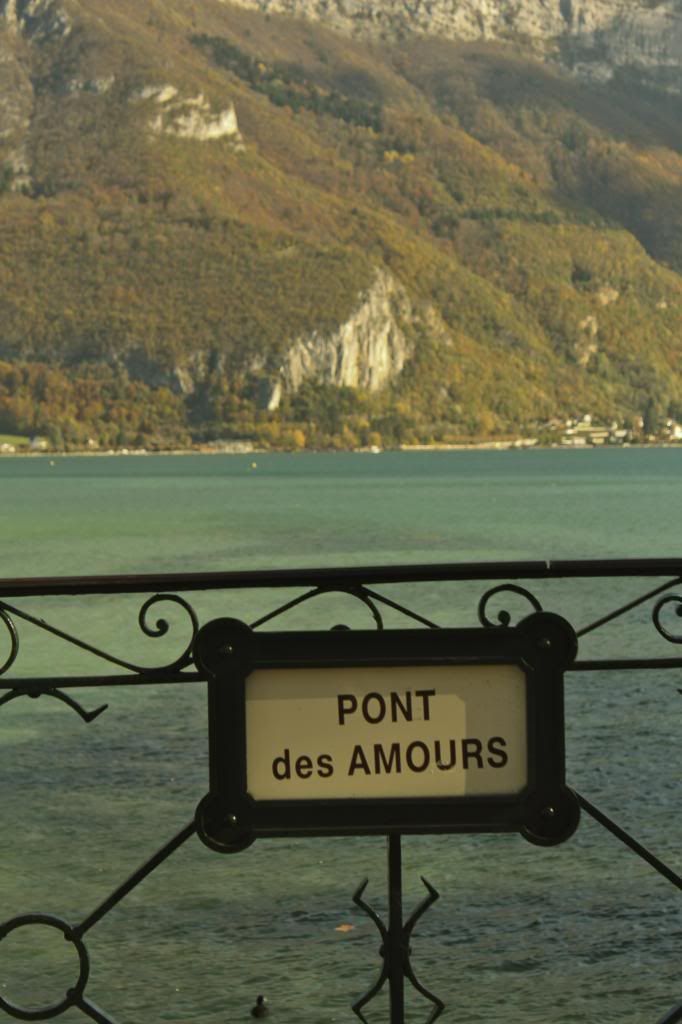 Bride of Love :)
We only spent a day here but that was enough time to wander around the city and take the sites in. Two trains and two hours later we arrived back in home, sweet home of St. Etienne.
Stay tuned to hear about
Le Fête des Lumières
in Lyon!
Thanks for reading :)