Look how informative that title is! You almost even know what this post will be about.
But, to further clarify, I wanted to share a delicious recipe I found for bread. Not only is it easy, but it's also crazy quick-- you can have beautiful, homemade bread within an hour!
Now, if you've ever made bread before, you should be surprised by the timeline. Normally, you have to mix your ingredients, let the dough rise, kneed the dough, then finally, bake the bread. This recipe takes advantage of the hops (?) in the beer to replace yeast. You simply mix your ingredients together, kneed briefly, then pop in the over for 45 min!
It's that easy.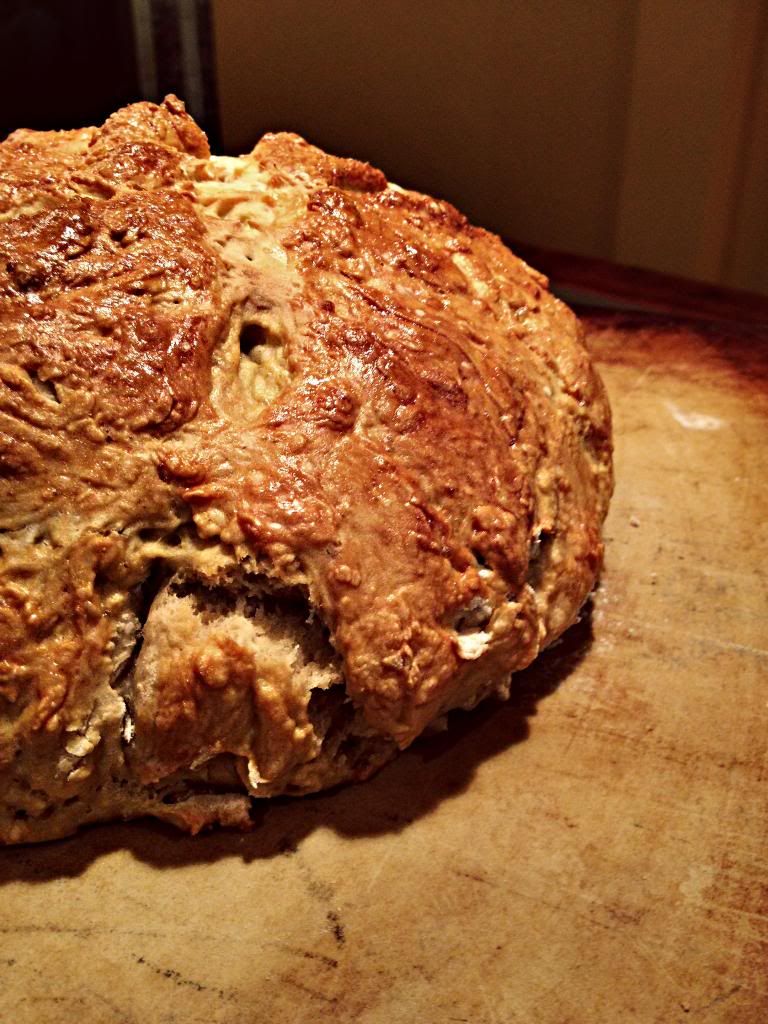 Yum!
Ingredients :
3 1/2 cups of flour
3 tablespoons of sugar
1 1/2 teaspoons of salt
1 tablespoon of baking powder
12 oz of beer (your choice!)
1 egg, beaten
Step One:
Preheat your oven to 375 degrees.
Mix together your flour, sugar, salt, and baking powder.
Step Two:
Add your beer-- no sipping! Most beers come in 12 oz and you need all 12 for your bread, sadly. I used Blue Moon because that's what we had on hand. Last time I used a possibly-stale Michelob that we had lying about. The Michelob seemed to produce a more fragrant bread-- it smelled wonderfully of beer when I pulled it out of the oven. The Blue Moon one was less fragrant, but still tasted good. The Blue Moon is a lighter beer, so this is to be expected.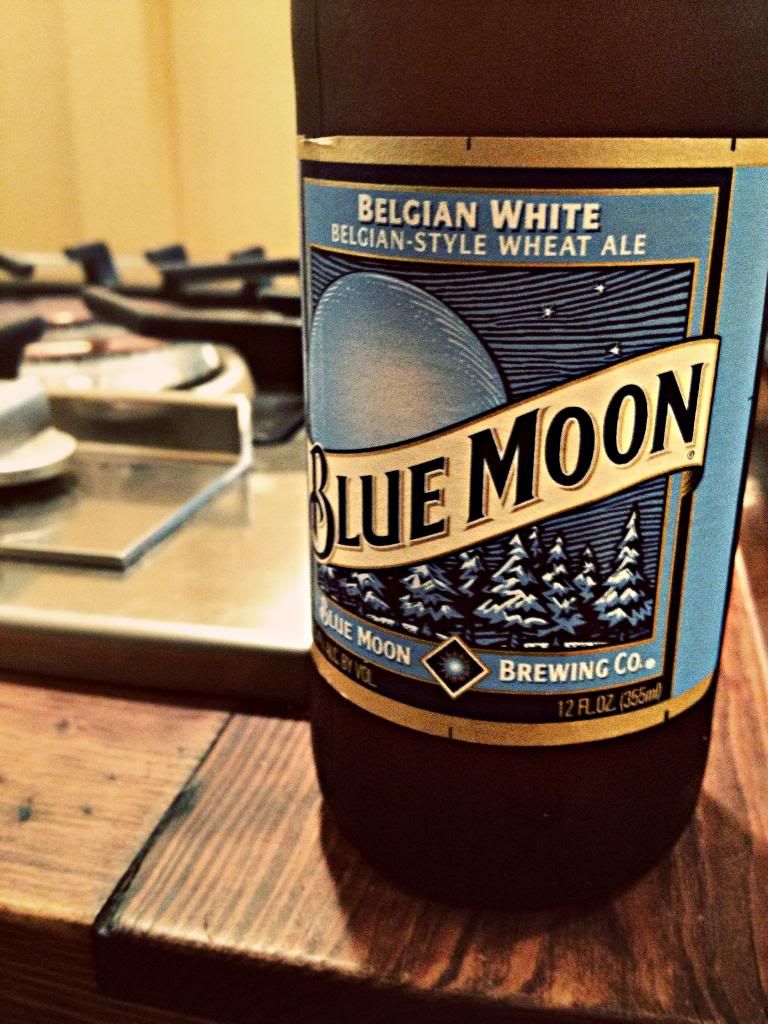 Delicious!
When you pour the beer in it will start to foam. Just use a fork and combine the ingredients. Mix until a dough appears.
Step Three:
Once a dough forms, put it on a flour covered surface and start to kneed. Don't worry if when you take the dough out of the bowl it is just a tattered mix of dough scraps-- when you kneed it, all the little bits of dough will combine. Like magic. Form your dough into a rough ball.
Step Four:
Beat one egg in a bowl, and then brush the egg wash over your
dough. Take a sharp knife and cut an X into the top of your dough.
Et, volia! You have homemade, delicious, easy bread in under an hour!
My family isn't big beer drinkers so we don't often have beer just laying (humans lie, objects lay if you are curious about English grammar) around. When we do, I like making this bread :)
Thanks for reading!