I don't even have a valid excuse for the lack of blog posts! Sure, I have a technically full-time job, but with no homework, the only thing that has been preventing me from posting is laziness.
Which stops today! You see, recently I bought my first lens for my SLR. It's a beautiful 55-250 mm lens. My kit lens is 18-55 mm which is an excellent beginners lens. However, I found myself wanting to taking pictures of things further away. Also, this lens is great for portraits.
And nature shots! It was difficult to adjust to a new lens. It requires you to think of things in an entirely new way. You have to be surprisingly far away from your subjects when at a focal length of say 100 mm. The huge advantage is the shallow depth of field-- the way that the bloom is in focus, but the wall behind it is nice and blurry.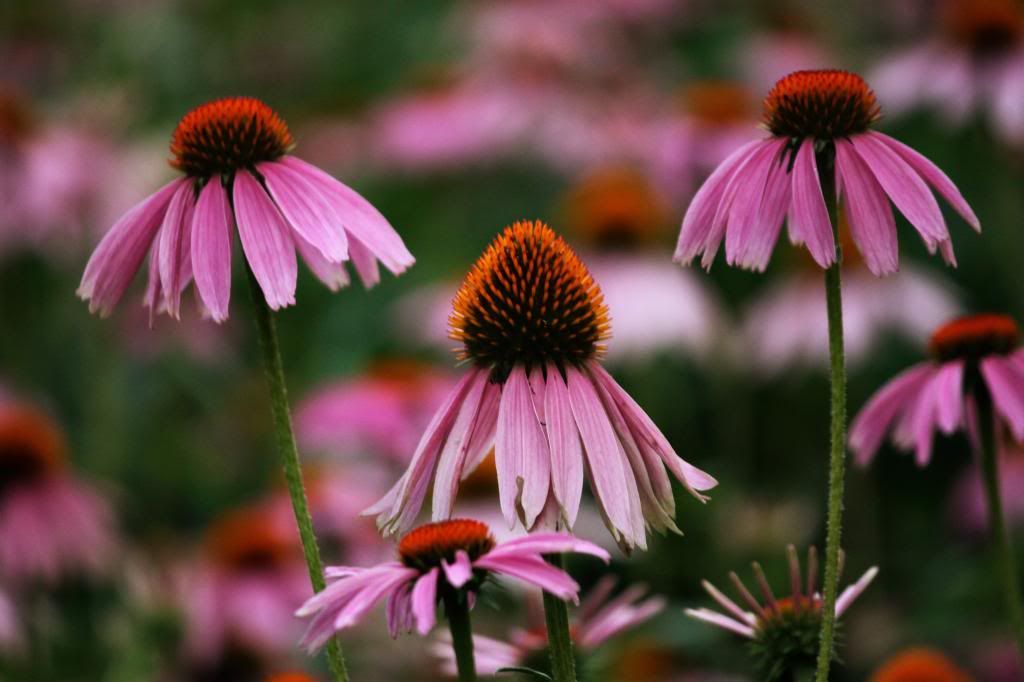 While it did take me a while to figure out how to set up my shots with the new lens, I loved the results. The shallow depth of field really makes the photos pop.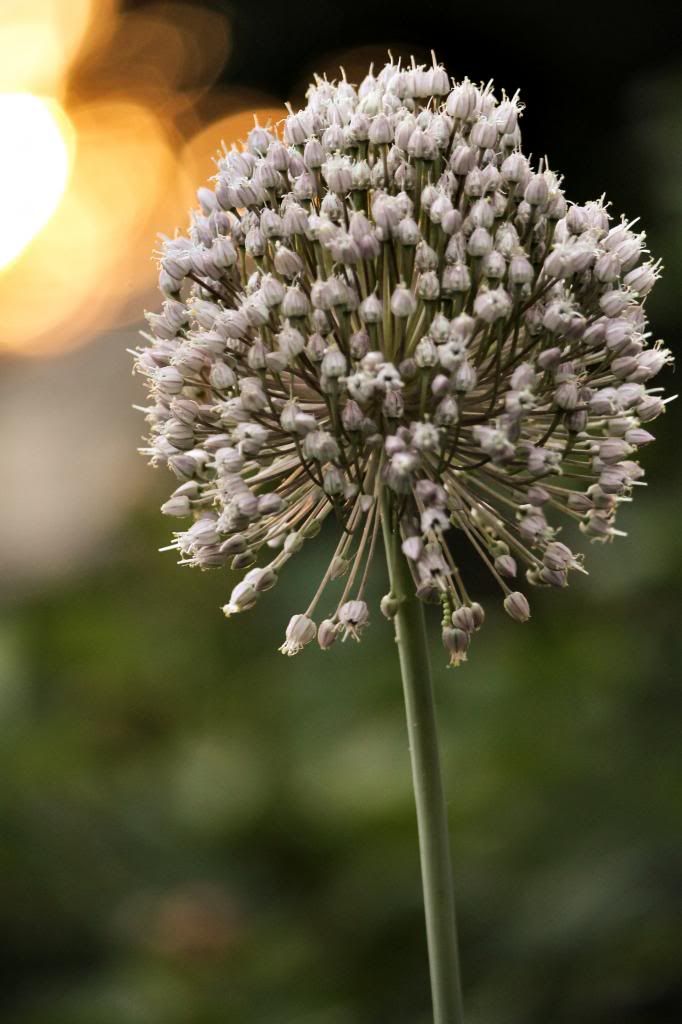 This is a head of garlic. While the subject may be unusual, I loved how the composition of the photo turned out. The setting sun was almost masked by my house, but a little light managed to get through, turning to blurry streaks of light orange in the background.
I think this is dill...I love the wispy feeling of the delicate strands, and the mellow green vibe.
In other news, my brother is getting married! Last Sunday after church I did a little photo-shoot with my brother and his fiancee. It was my first time doing formal portraits and not just quick shots where I drag my friends into the good light and tell them to smile.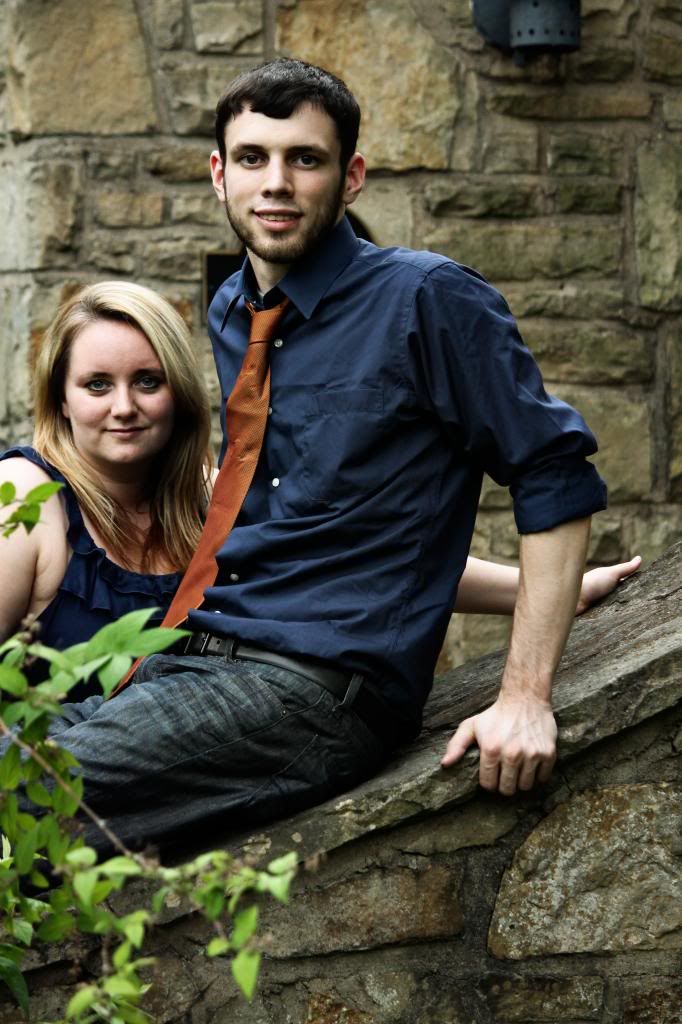 I really loved how the photos turned out. I took like a hundred photos. The new lens worked marvelously for the portraits.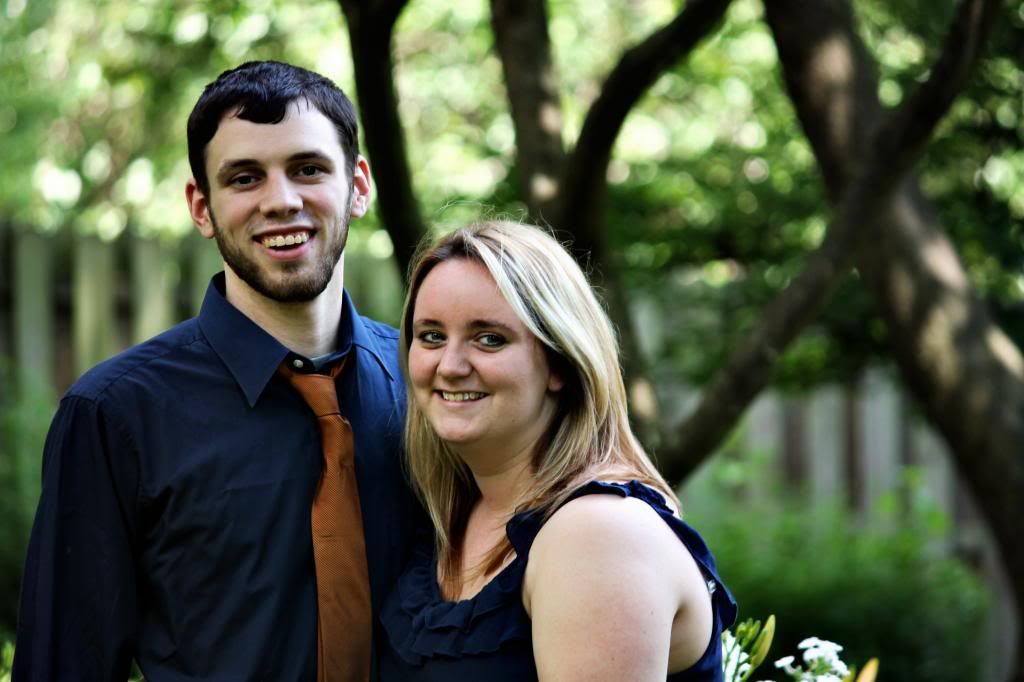 The happy couple!
I'm super excited for their upcoming wedding, not only because I'm a bridesmaid but also because I can't wait to take a million photos.
I can't believe my robotics job is almost over! I just have a couple days this week, a week off, and then a couple days more then it's over! Then I move out of the apartment, go to Houston and apply for a visa, and then get ready for the weekend!
It's a wonderfully busy summer :)
As always, thanks for reading!