The physics conference, that is!
Last Friday at the awful hour of seven in the morning, we all piled into one huge van and headed to the Southern Undergraduate Women in Physics conference in Austin, Texas.
A long nine hours later, we pulled into Austin, Texas.
All of the people attending the conference were put up in a nice hotel. The first night we had dinner and an amazing talk about galaxy formation in a dark universe.
Yeah. It was every bit as cool as it sounds.
Feeling Official
The weekend was jam packed with all sorts of interesting talks and panels. One panel talked about life after undergrad, and what opportunities were out there. My favorite talk discussed the Higgs-Boson and other fundamental particles.
This talk was all about statistics about job opportunities. I was surprised to find out that becoming a professor was not what the majority of people with a PhD in physics did. It was also nice to know that there were plenty of jobs to be had for every level-- from undergrad to PhD.
One dinner was held in this huge ballroom in the museum on campus. Not only was it a gorgeous room with 50-foot ceilings, the museum itself was pretty cool. We ate our food, and then went off exploring.
There was an abundance of fossils in the basement we stumbled upon by accident.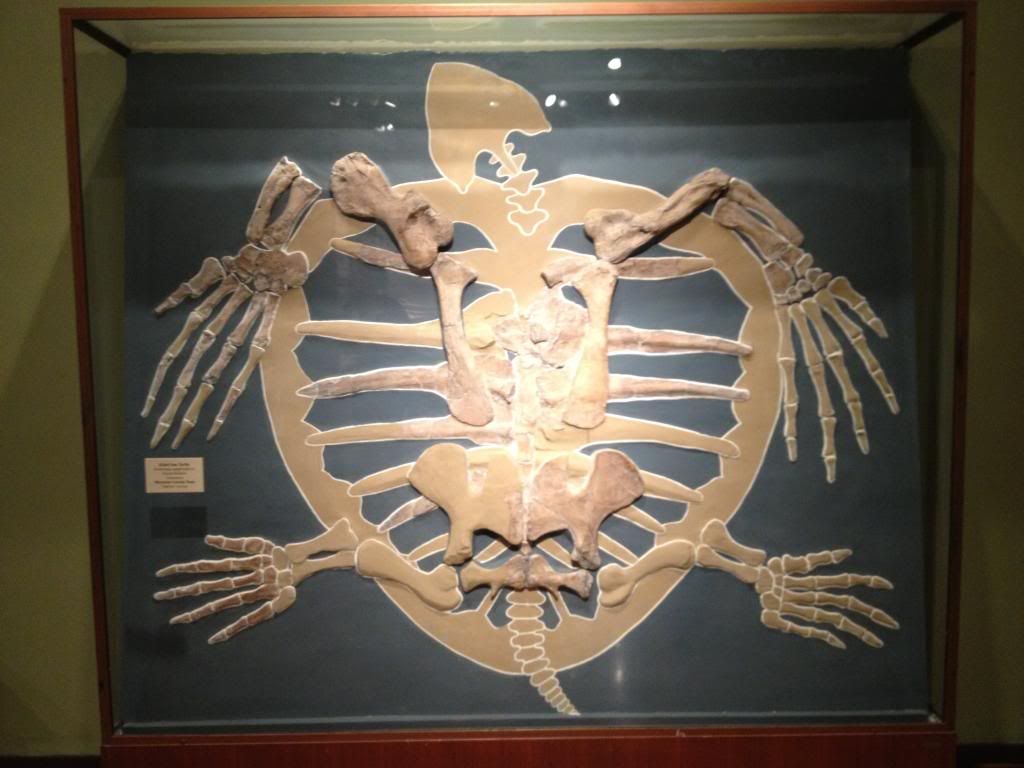 Turtle!
It's crazy to think just how huge some of these animals were.
Sunday afternoon we got to tour a couple labs at the university. It was really cool to see the high tech labs, even if I didn't fully understand what they were doing.
Anyway! The semester has officially started, and the work has already started to pile up. I should probably go study for my Chem quiz.
Thanks for reading!