Two flights, three airports, and one bus ride later, I am officially in Honduras!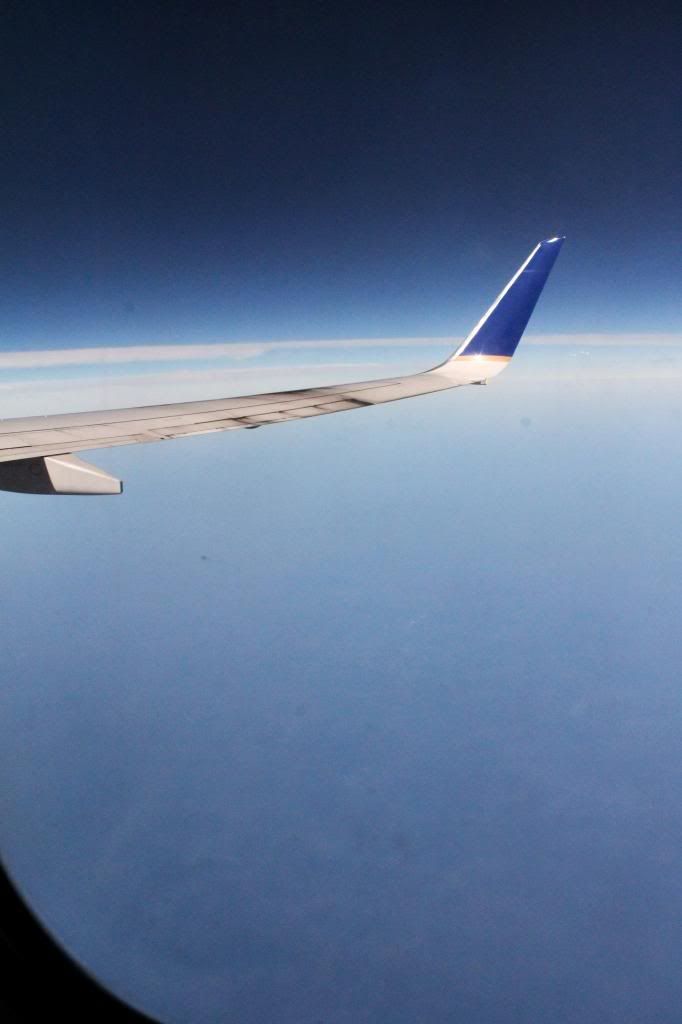 After a scant three hours of sleep I met the rest of my youth group, most who had enjoyed even less sleep, at the LR airport for our flight to Houston.
Sunrise above the clouds
We flew to Houston then boarded a plan for Honduras. The flight wasn't too long, around two hours flying over the Gulf of Mexico and landing in a large (whose name I have, unsurprisingly, forgotten) city in Honduras.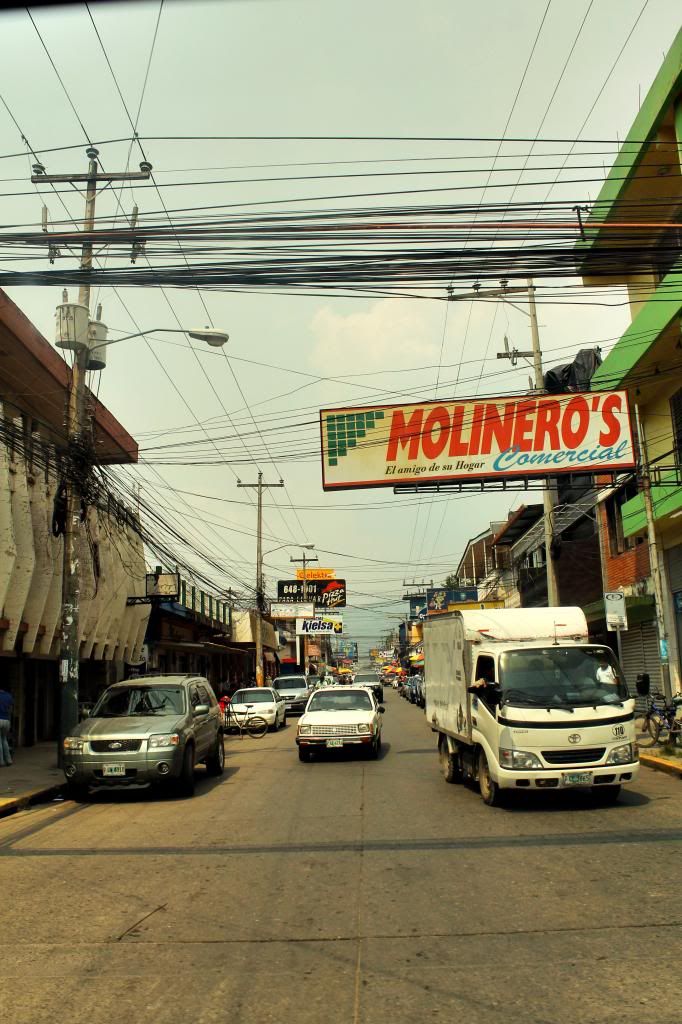 After a quick lunch the head guy from the organization we're working with picked us up in a huge van. The orphanage/school was a couple hours away, in the mountains. Immediately my mind went to images of rickety mountain roads with razor switchbacks promising a fiery crash with one wrong turn.
All my mountainous third-world images were proven delightfully wrong, as the road was nice and wide, most of it paved.The drivers were rather crazy, but our driver was used to it and didn't flinch like I did ever time a car decided to cut it close, nearing scrapping our sides on multiple occasions.
The terrain took my breath away from the moment we landed, the slightly undulating land punctuated by impulsive bursts of mountains, shielded by a thin layer of haze.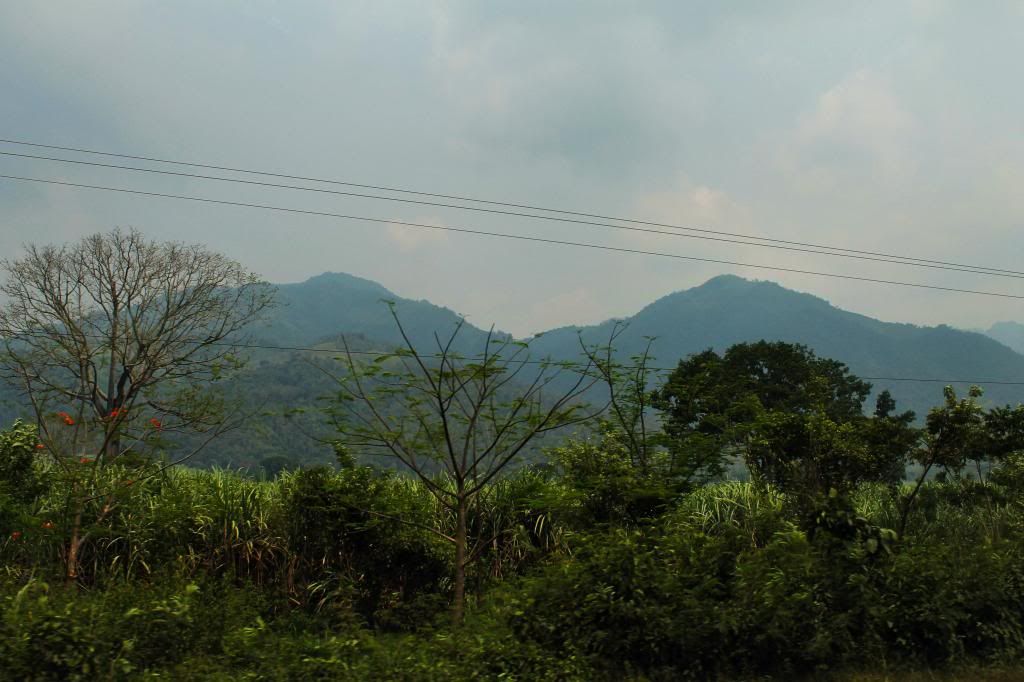 Driving through the towns and countryside it was hard to understand what day-to-day life really looked like in this new country. People stared at us when we were out in public-- though I can't be too surprised, as we were a huge group of pale foreigners all wearing the same shirt.
My ideas of wealth and poverty were challenged as we flew past little shacks and large mansions-- though the shacks far outnumbered the mansions. Looking out the window I caught glimpses into their lives, a little girl in a pink dress furiously swept at her dirt front yard, two young boys splashed in the shallow end of a sparkling creek, a man swatted his horse as it rambled across the three lane highway, the cart packed high with goods.
It was incredibly hot and humid in the city and that was reflected in the people, many of them slung out in their hammocks in an effort to escape the worst heat of the day. To keep ourselves entertained during the ride we called out every farm animal we passed-- which helped improve my severely lacking Spanish skills. If I ever need to say horse, cow, dog, or chicken I am
set
.
The wifi here, while I am extremely grateful to have, is pretty slow and almost impossible to use in the rooms. Which is why this post is rather devoid of photos-- one, it's hard to take them from a moving car, and two it's hard to upload photos on this connection.
And thus ends the first day in Honduras! Tomorrow we are going to church and helping them run their children's program.
Stay tuned for more Spanish-speaking fun!
Check out my youth group's view on day 1!