All in a days work. Okay, so minus the tears.
Our third day in Honduras started with us having a devotional with the staff of
La Providencia
. That's the organization that we are working with. They run a k-4 grade school, orphanage, and plan on building houses for widows in the future. They are really focused on improving their community through education.
They gave us a tour through the campus, explaining the past, their struggles, and their hopes for the future. Their largest hurtle was the lack of education in the community. Some people feared them because they didn't understand them-- they told us a sad story of a father who wanted to pull his daughter out of kindergarten. When they asked him why, he said it was pointless-- there was no way that his daughter could learn math, science, English, it was too much for her to ever understand.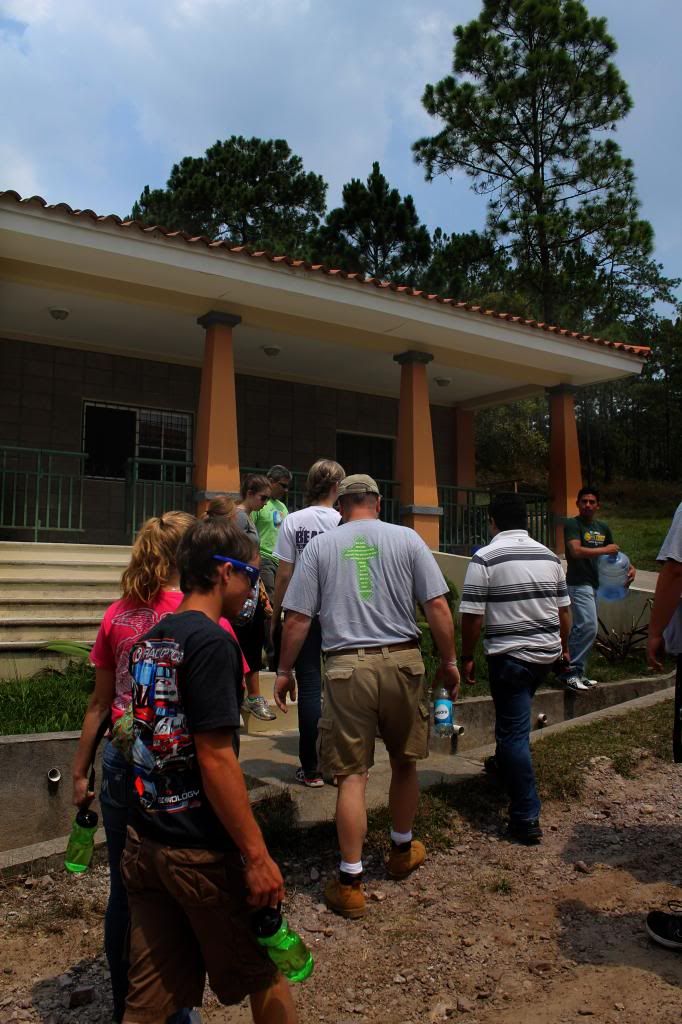 Even though they had a rough time in the beginning, what really struck me was how optimistic they were about the future. They currently have two orphanages built, with plans for ten more. What I loved about their orphan structure is that they don't feel like orphans at all. Each orphan house has a married couple who lives there. The couple commits eighteen years of their life to raise the orphans in the house, like a family. We toured one of the orphan homes-- the couple that lived there was very sweet, even if they spoke no English.
The mother lined up six of us-- the number of her children. She then said that she hopes when her children-- two biological, the rest orphans-- grow up that they are just like us.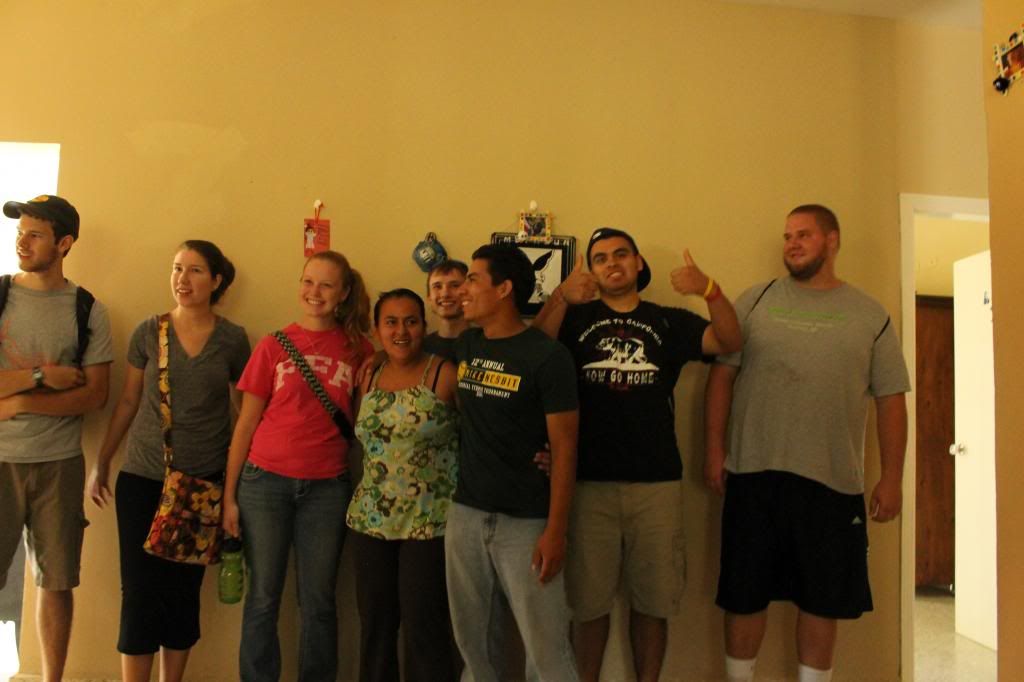 After our tour we went into their cafeteria-- a huge multipurpose building. We ate with the kids and then went outside to play with them during recess. They were adorable and very energetic, tugging, pulling, and laughing at us.
Sadly, we couldn't play with the kids forever. After recess the kids dashed back to their classrooms as we headed towards our construction job. Currently the school goes to fourth grade but they plan to add a class a year till they go through high school. We are laying the foundation for their fifth grade classroom. It is hard work in the 100 degree heat, but not unbearable.
After a long day we come back to the hotel. Of course, the first thing we all wanted to do was play ultimate frisbee! The only large lit space was the gravel parking lot. In less than an hour two of us had gone done, scrapping our legs in the sharp gravel. My first battle wound in Honduras; I somehow managed to not hurt myself at the construction site surrounded by sharp tools, but in a parking lot with a frisbee.
I have far too many photos and I wish that I could post them all, but time and wifi stand in the way of that. Once I get home, I'll post a ton more photos on facebook and might come back and edit these posts to put some more pictures up.
Stay tuned for for Honduran fun!
Check out my group's take on day three!