Or so says Google Translate. I know, I know, I'm about to go over to France and here I am still using Google translate. But I have a bad habit of not remembering any gender of any noun that I've ever learned, so occasionally I need some outside help.
Regardless, in any language summer is beautiful-- made extra sweet by the fact that finals, and my sophomore year in college, just ended.
Two years, over. Half-way through my undergrad career-- when did this happen?? I don't want to think about how I only have three semesters left at Hendrix, or that I need to study for the GRE and figure what graduate school I want to go to! I just started college! Or, at least, that's what it feels like.
Ignoring the whole conundrum of my future, summer means more free time, which means more blogging! This Saturday I'm boarding a plane and flying to country I never dreamed of visiting-- the lovely Honduras, haha which my auto-correct wants to correct to 'horrendous'.
I hope that's not a sign. My youth group and I will be spending a week at a orphanage there doing various work, from construction work to going to local schools and hanging out with the kids.
I'm super pumped-- my first overseas mission trip! I've been dreaming of doing an international mission trip but it never worked out, until now. Also, since blogging is awesome and everyone should have a blog, I'm creating a blog for my youth group. While we are over there we will blog about our experiences and post some photos.
The cafeteria officially closed yesterday morning so my friends and I are on our own *cue Les Mis music* for food. Which means that I will hopefully be posting a lot of cheap, easy, delicious recipes here. That or I'll go hungry.
After playing at graduation-- and being firmly in denial that I will be the one graduation in two years-- I headed home for a brief stay. My researching starts tomorrow so I'll have to head back to Conway tonight.
The weather has just been perfect-- low 70s with no pesky mosquitoes. Why can't all of summer be like this?
I love this plant because of its stark white color, it's a nice contrast with its green surroundings.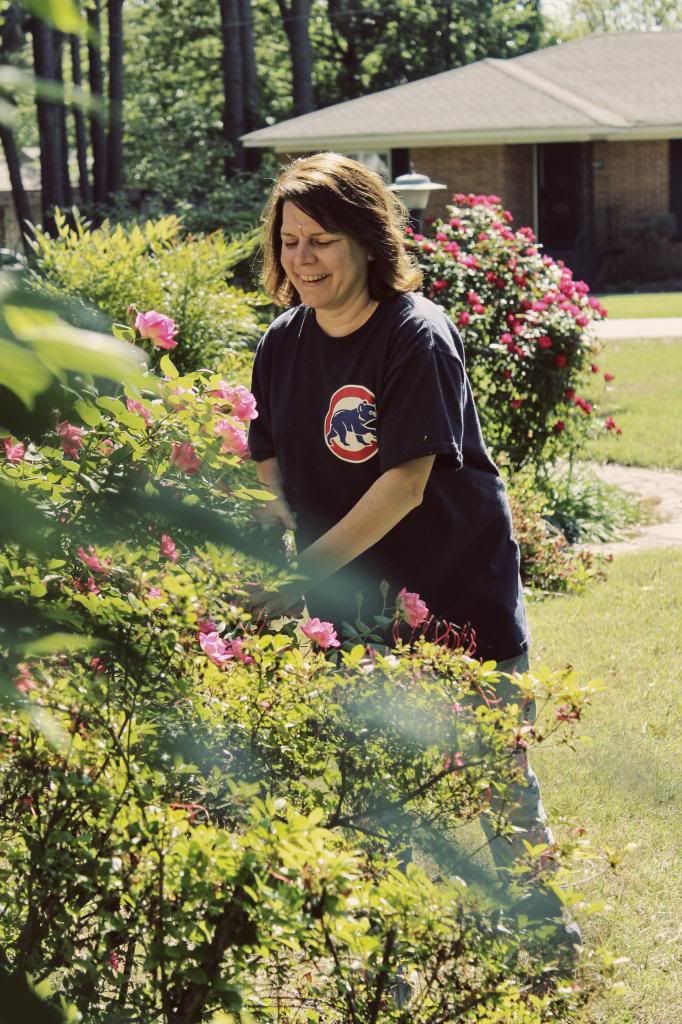 Ma Belle Mére :)
And one of my favorite pictures of the bunch:
Anyway I have a ton of craft projects in mind, a lot of food to make, and, in a couple weeks, an apartment to decorate! So be sure to check back :)
Thanks for reading!